Worldwide Rallies for Tuktuki and Missing West Bengal Daughters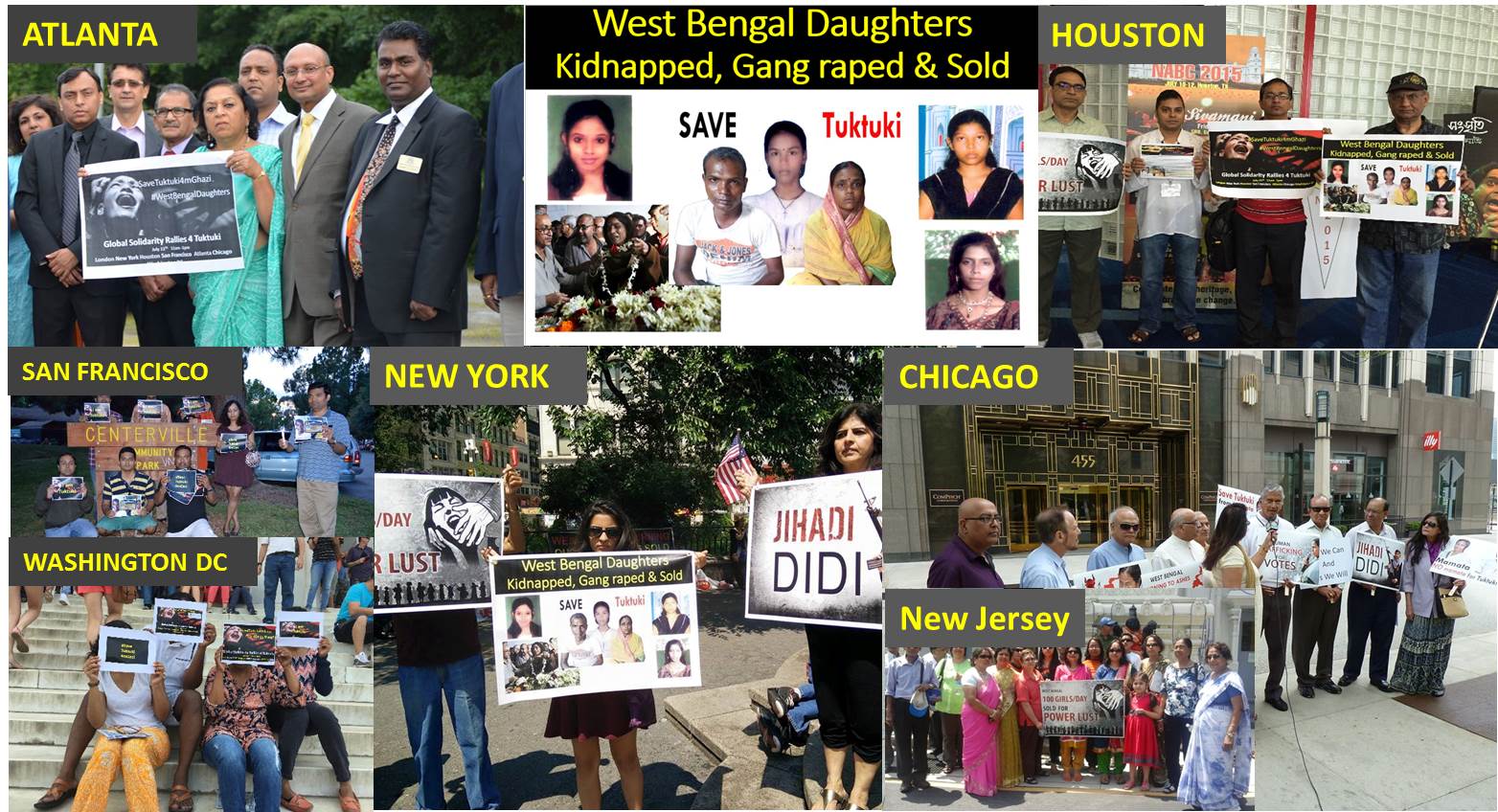 July 11, 2015.  Human rights groups staged rallies in New York, New Jersey, Chicago, Houston, San Francisco, Washington DC, Atlanta for Tuktuki Mondal, the kidnapped daughter of a poor laborer in India. The fourteen year old has become the global icon representing thousands of girls who have been kidnapped, raped and sold into sexual slavery in West Bengal. These global rallies were supported by human rights groups cutting across religious and ethnic divide.  Sponsors include Overseas Friends of Bengal, Lawfare Project, Voices 4 Justice, Save West BengalDaughters, Human Rights Coalition Against Radical Islam, Hindi USA, Global Hindu Heritage Foundation and SEWA International.
Tuktuki's plight began when she was kidnapped on her way to the bank by Babusona Ghazi, a local radical Islamist gang member and his friends.  She was gang raped but was finally released  under the condition that there would be no medical examination, no police complaint and that she should be married off early, underaged. Agreeing to these conditions at gun-point, Tuktuki's father Subhas Mondal was able to secure her release. However Tuktuki's nightmare just started.
Tuktuki, an extremely bright student, was preparing for her pre-final examinations on May 4th, when her abductors returned and violently ransacked her home. Tuktuki and her family tried in vain to resist.  Screaming for help, she was dragged away. A few days later, the frantic parents received a message directing them to a local mosque to find their daughter. Tuktuki's father went and was nearly killed by a 700-strong mob. Tuktuki's parents have not heard or seen from their daughter since.
Tuktuki's tragedy is not an isolated case. Thousands of girls are estimated to be kidnapped, gang raped and human trafficked in rural West Bengal and sold into sex trade across the region and to Middle East by radical Islamists who are profitting from the trade. In fact Sonagachi where many of these girls are brought as transit is the largest red light district in Asia. According to an article in 'Daily Mail, UK, dated 21st Jan 2014, 20,000 girls per year are kidnapped and forced into sex trade from West Bengal alone by human trafficking gangs in India. Times of India article dated July 15, 2013 quoted UN report, '13,000 women and children in West Bengal were untraceable in just 2011 alone, 28,000 women and children missing and 19,000 untraceable in 2010, with highest prevalence in three districts of West Bengal, Murshidabad, North and South 24-Parganas ' all areas suffering from daily riots, looting by radical Islamists. The Telegraph, UK in 12th July 2015 article by Ross Kemp, a well known investigative journalist from UK, quotes, "This guy – who I'll call Mr. Khan – was trafficking thousands of girls a year. He said he had lost count of how many he'd killed, but estimated it was around 400 and was helped by authorities'. India Facts, dated July 31, 2104 accounts of how a kidnapper Babu Mondal (son of Ali Mondal) of a 14 year old girl even wrote a note (reproduced in the article) to the mother of the girl that he has kidnapped her daughter as part of a bet with his friends and even married her. The only organization caring for these missing girls in the region is an NGO called Hindu Samhati. Its founder and President Tapan Kumar Ghosh has helped to save many such girls. On May 26, 2015, Delhi police busted a human trafficking ring involving Shahjahan Molliya and Nafees from North 24 Parganas in West Bengal who lures young girls with promise of marriage and forces them into prostitution.
Satya Dosapati, a veteran human rights activist based in New York and the organizer of the solidarity rally in New York, has approached many officials in West Bengal seeking Tuktuki's release. Some of them on condition of anonymity have acknowledged that thousands of daughters are disappearing from rural Bengal. They said that condition is serious and much worse than reported in the media.  Dosapati stated, "What is a happening in West Bengal is very shocking. I urge the global community to take to facebook and tweeter and use the hashtag #SaveWestBengalDaughters to popularize the movement and ensure Tuktuki's release and stop the disgrace to our nation". Another hashtag #SaveTuktuki4mGhazi  has been started by a group of ex-pat Bengalis whose relatives have met the same fate.  Dr. Saswati Sarkar, a professor at University of Pennsylvania who is studying said, "There is a trend in the rising crime against women in rural Bengal. Many underaged daughters from poor families are increasingly becoming victims".
Achalesh Amar, who leads a 2000 strong team of volunteers in Houston and who helped to organize the rally is appalled, "that West Bengal, once at the forefront of art, culture and knowledge, is now in a pathetic situation". In Washington DC, the solidarity rally was held in front of the Lincoln Memorial. The venue was selected to focus on the need to rescue young girls from modern slavery. A community organizer Parmita Bhat there commented, "Tuktuki story has stuck a chord in many. Many from the ex-pat Indian community in US and other human rights activists see Tuktuki today as their own sister and daughter".
In San Francisco, the activists met in the Centerville Community Park and held a candle light vigil to pray for Tuktuki and the other captive girls. Community leader and social activist for minority rights who worked with Yezidis and other communities, Somanjana Chatterjee,  along with Manik Tyagi who had also organized a google hangout with Tuktuki's father, Subhas Mondal,  expressed heartfelt sympathy for Tuktuki and demanded her immediate recovery.  Another organizer there and West Coast President of the Overseas Friends of Bengal, Judhajit Sen Mazumdar, said, "The ex-pat Indian community in the Silicon Valley is outraged and disturbed by what is happening to Tuktuki and other girls from rural Bengal".
In Chicago, Prasad Yalamanchi, Chairman Global Hindu Heritage Foundation organized  the rally. Dr.Richard Benkin, a long time human rights activist from the Jewish community stated, "If you don't stop them  in West Bengal  now,  soon it will be in New Delhi, New York and  Chicago". Many demonstrators felt that Hindus face a bleak future in West Bengal as daily reports of rioting, looting, molestation and rape have become a normative state. The attacks against girls is part of the campaign of intimidation to uproot Hindus from their ancestral land.
Similar rallies were held in Altanta where community leader Swadesh Katoch brought representatives of major ethnic and advocacy organizations to express solidarity with Tuktuki.   A rally is planned for tomorrow at London.   Additional rallies are expected in New Delhi, Pune and Vijayawada in India and other cities across the world such as Bangkok, Thailand.  A recent rally in Kolkata, the capital of the state of West Bengal, was disrupted by the local administration. Organizers see these rallies as part of a global movement to give voice to these voiceless women like Tuktuki and others who are suffering for a long time in rural West Bengal, and free them from sexual slavery.
Additional pictures and videos for the rallies are available at Save West Bengal Daughters facebook page or at  #SaveWestBengalDaughters twitter page.
###
##############
Banners and Posters used in the rallies: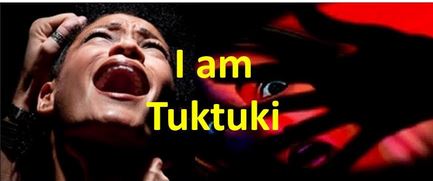 ==============================================================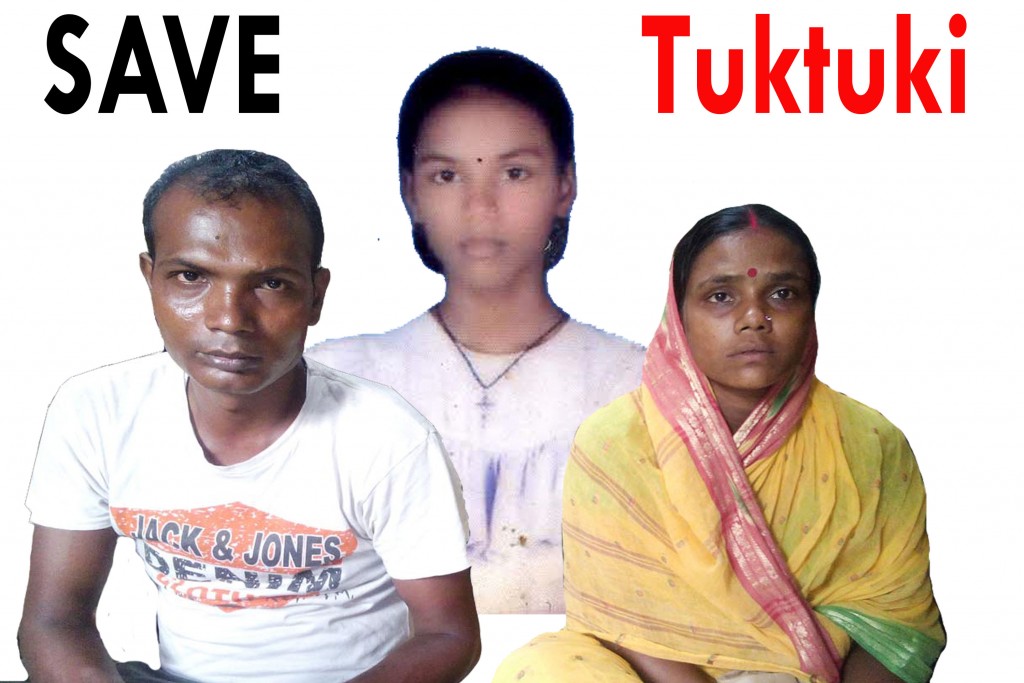 ==============================================================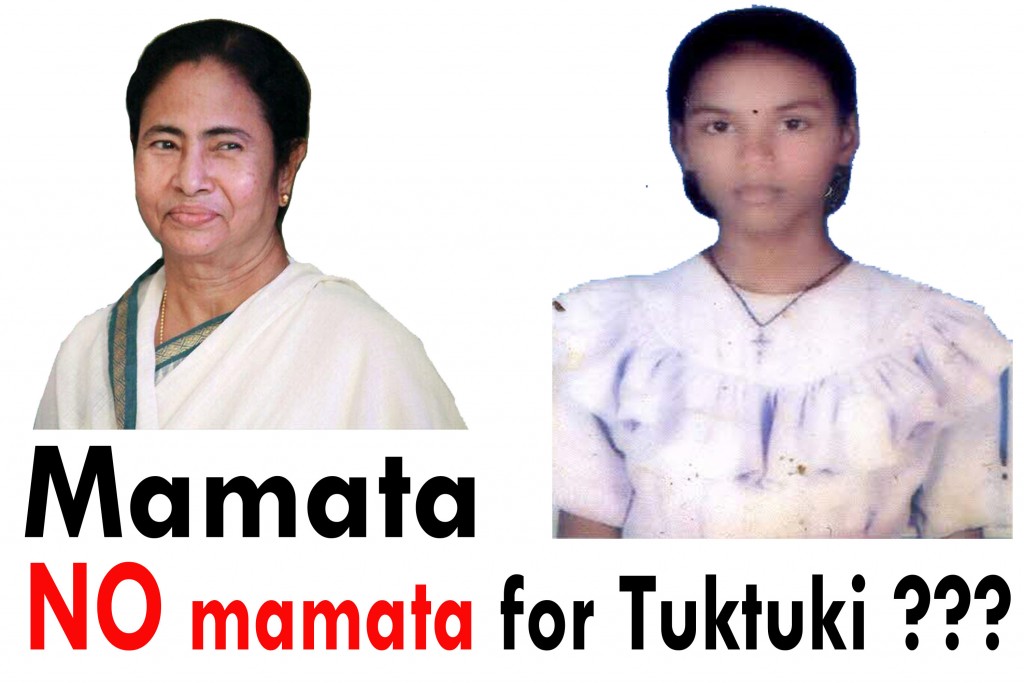 ==============================================================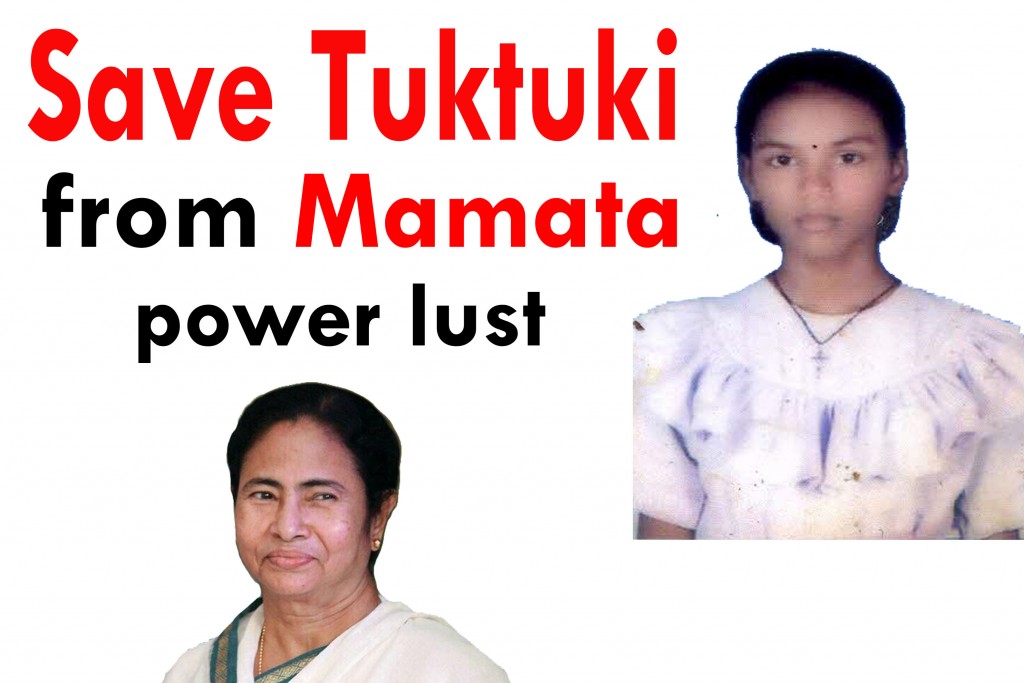 ===========================================================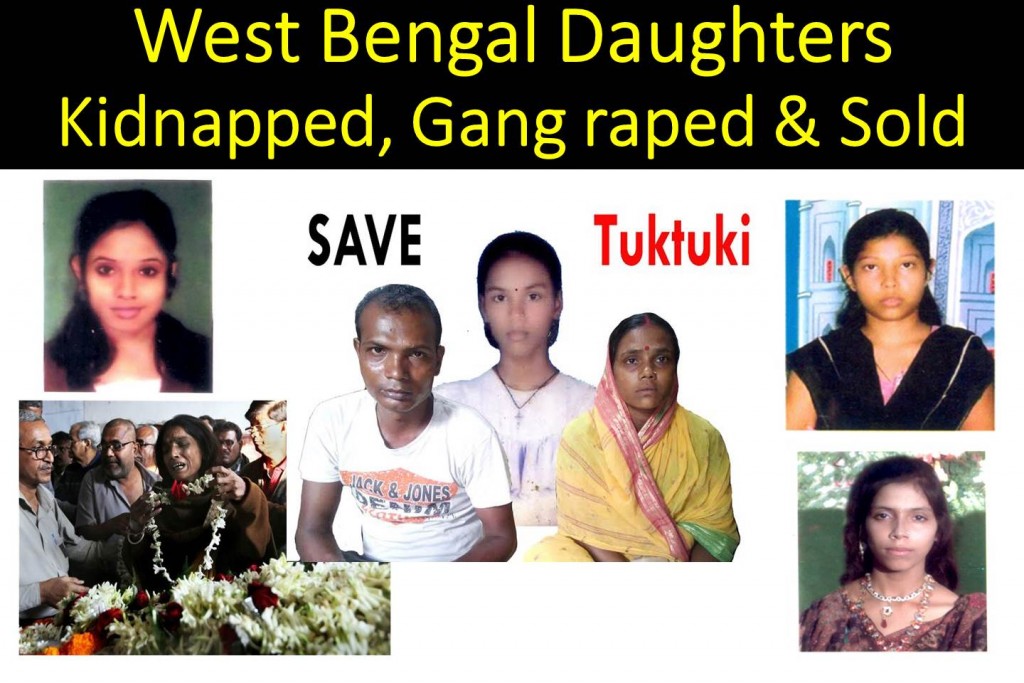 ==========================================================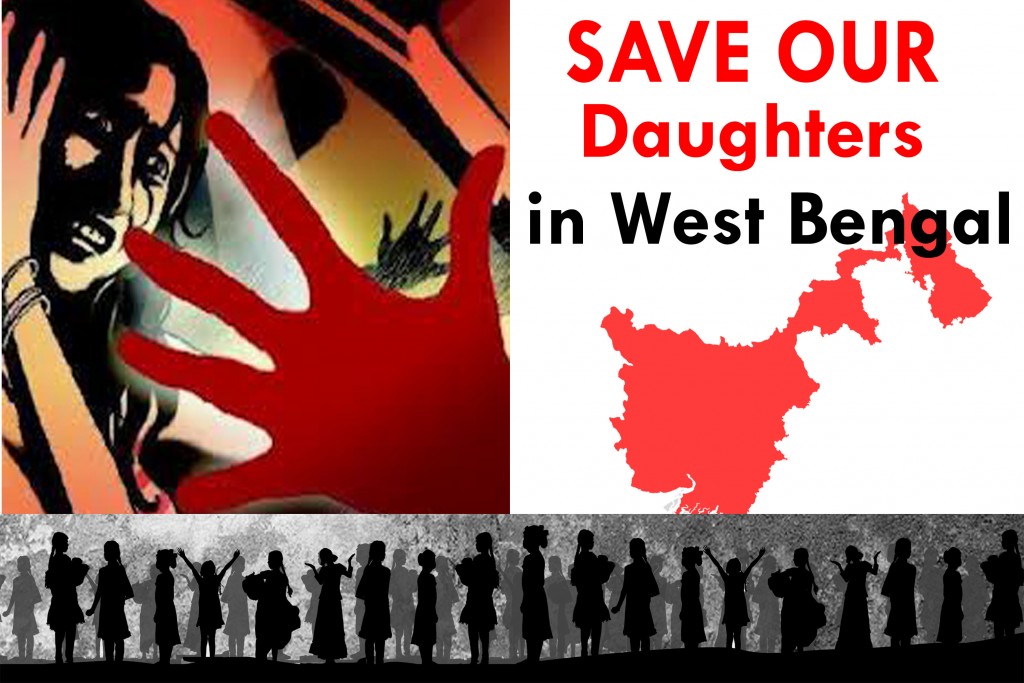 ==========================================================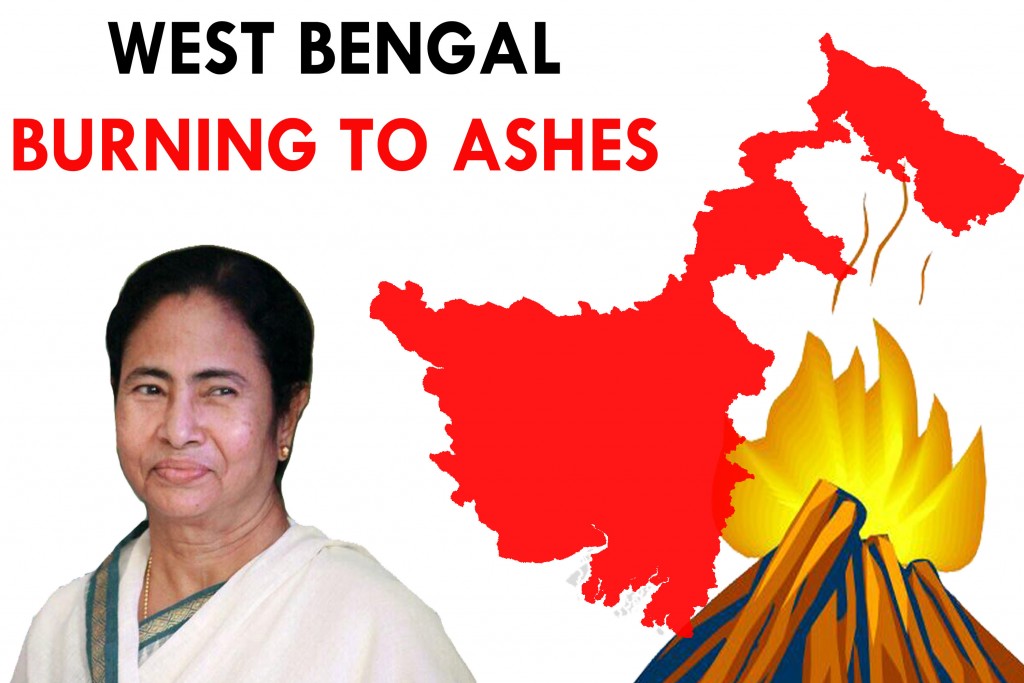 ==========================================================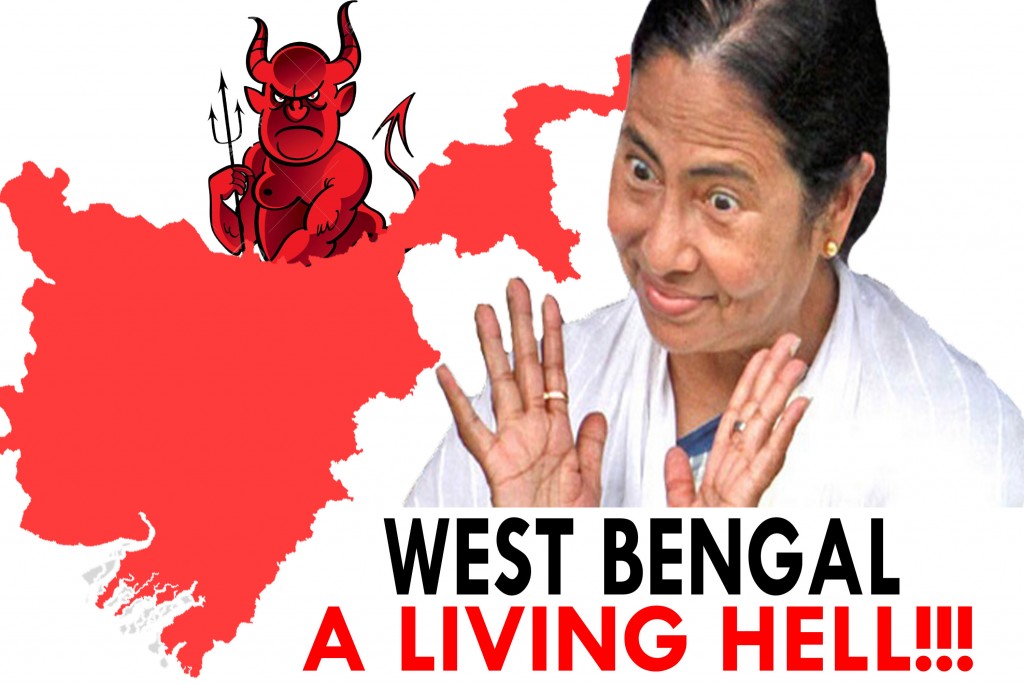 ===============================================================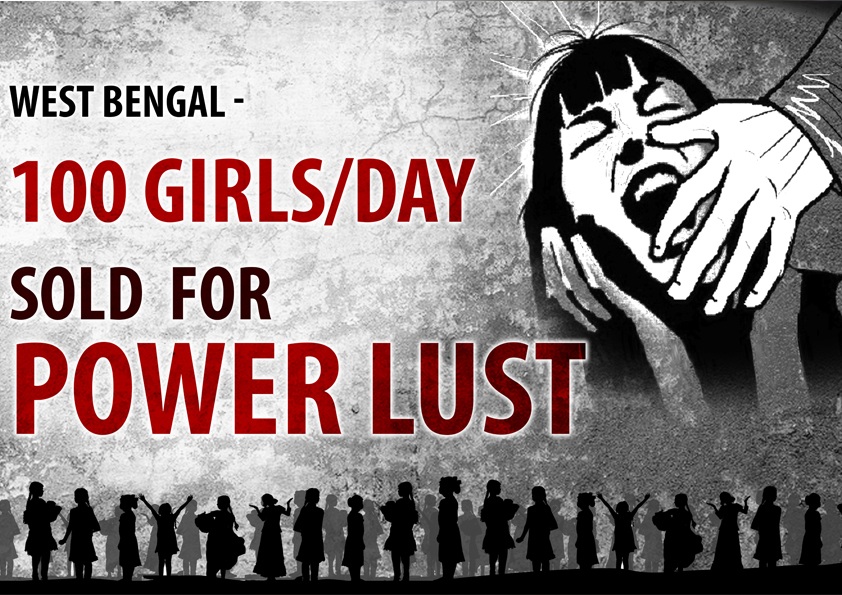 ==================================================================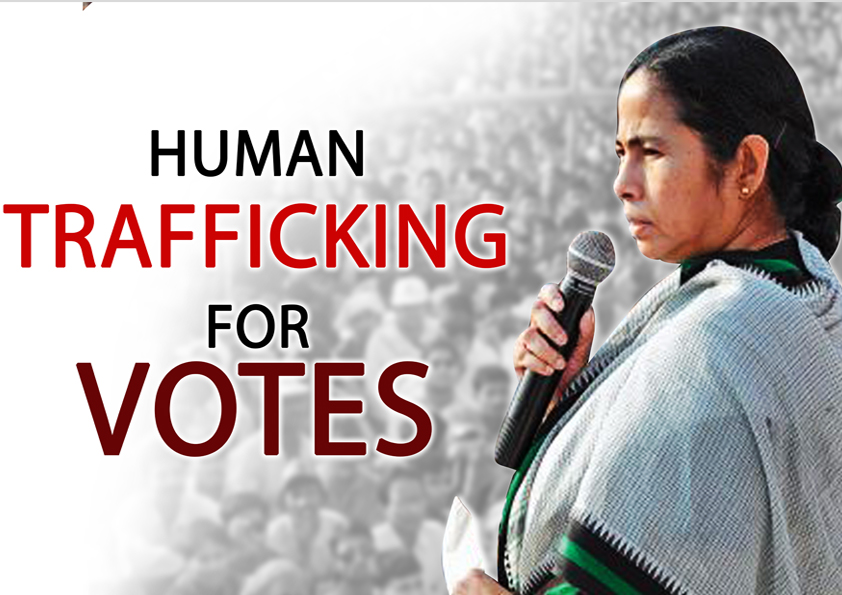 ====================================================================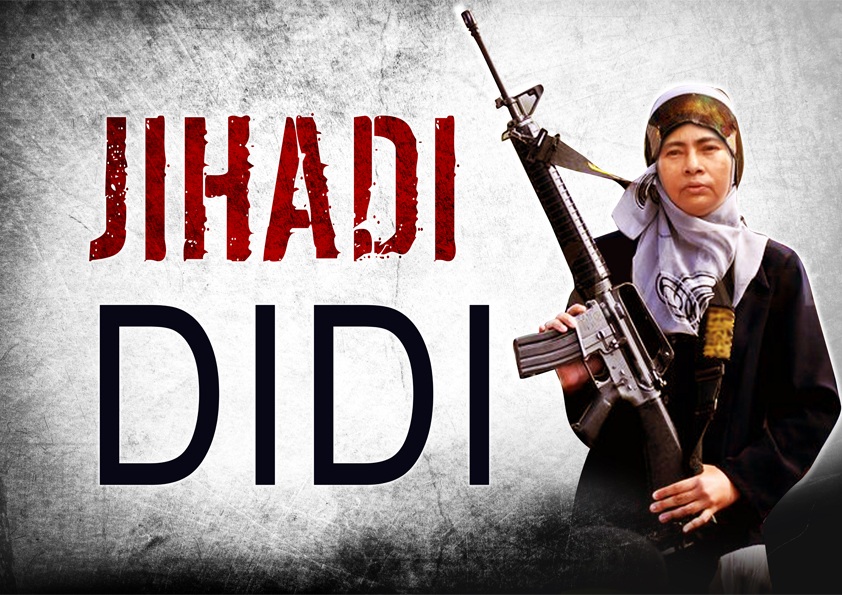 ==================================================================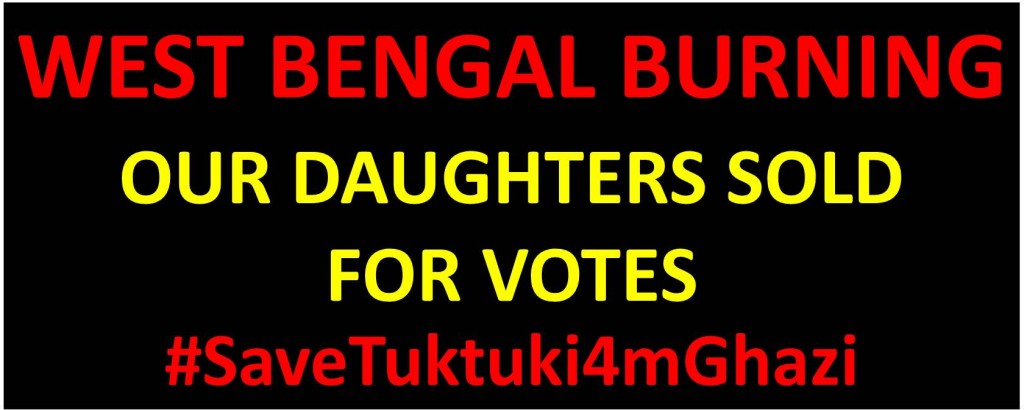 ===================================================================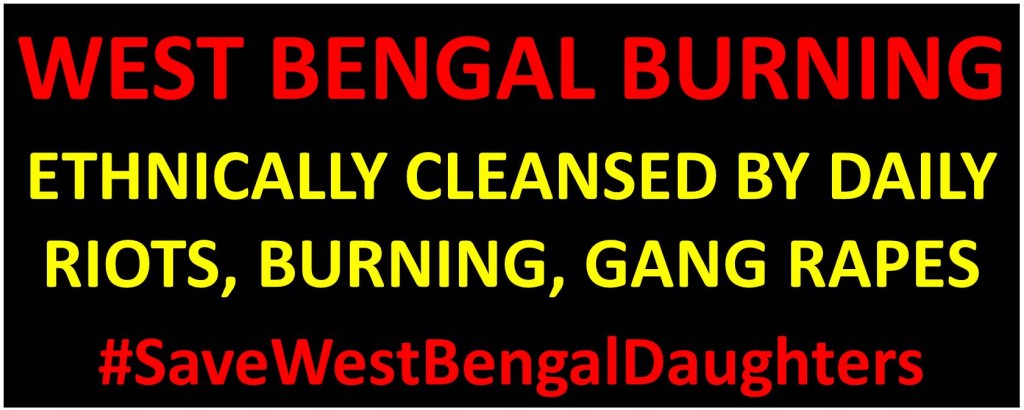 =====================================================================