Many countries have realized that they need act decisively on the  'poisonous Islamist ideology' as David Cameron administration put it, before it gets too late. (See article below how UK plans to handle it).
India more than any country is the receiving end of the violent extremist Islamic terrorism.     West Bengal has become literally war zone with 400 villages/towns in multiple districts actively being ethnically cleansed.   It is the poor (overwhelmingly Hindus) who are affected, their properties destroyed, their temples demolished and worse their women molested and girls kidnapped.  This is literally a war type situation where living has become literally a hell.  Every few days new Mosques are coming up and right before our eyes, the country side, nay many districts are become Islamized rapidly and actively cleansed ethnically.  Organizations like Hindu Samhati and Tappan Ghosh have been recording at the great risk to their lives the events (see http://HinduSamhati.blogspot.com )
How is the State Government in West Bengal handling it?    In the name of appeasement for votes, they are slapping communal cases against those who are defending themselves.  Police would not even want to go and liberate the girls who were kidnapped or sometimes tell the victims to suffer silently in the name of communal peace!! Even the West Bengal State BJP leadership (Rahul Sinha?) is a pseudo secular person who would run if a minority affected but would not even raise even once when village after village and even towns start to be cleansed of Hindus.    (I was told even by the local BJP leaders that this gentleman is psuedosecular person, like Sudheendra Kulkarni in the center in 2009 who will deliver disaster to the party by losing opportunity to create a vote bank for BJP).
Is this a matter for just West Bengal?  This is a threat to the whole nation.   As one activist put it, it is a shame that Govt sends armed police with machine guns to handle a small protest in front of a church but when the whole country side is subject to such violent extremism nothing is even mentioned anywhere nor any politician talk about it.  If our Government is for all people, why is it not protecting everyone?
How can there be any development possible when the security itself at stake.   Should the basic security of the country be first priority.   We can build smart cities today but if they are communally destructive it will go in vapor in short time.   Mark this words, no progress of a nation would be standing without the security of its peoples. 
Can we not create a nation with complete no-nonsense approach to extremism.  Can we not learn from other countries. It is not just countries like China handling with iron hand with Islamic extremism such as not even permitting to grow beards, four times prayers during working time or fasting during Ramadaan, it is democratic countries that are taking very firm and deterministic actions to handle this problem.    UK is just waking up to it.  Austria banned any funding from Arab countries into their nation and required Imams to speak German language.   Nay, even Muslim countries like Kazhakasthan have banned naming using Arabic names.   For all its talk, every Mosque in US are monitored and every potential Jihadi is monitored.  Wiki quotes recently expired Singapore premier that Islamic ideology is a poisonous ideology that requires firm action.
What is amazing is our leadership feels it needs to answer the questions of Western media and institutions on the communal situation in India.  Do we need certificates from them?   We need to challenge the premises of such questions. Can't we see the intention to weaken India with such questions?  Does anyone ask China, does any one asks Putin or even those in  US where every day there are problems across cities and towns with racial issues.   Who are they to teach India?  What is our weak mindedness that we feel the need to answer their questions instead of challenging them.   Did China prove their human rights record to get investment into their nation?    
Today, India stands at cusp of turning point.  How we handle the population growth of Muslims, how we handle the funding and radicalization using Arab money, empowering Muslim women so that they refuse to become baby machines with enslavement will determine India future.   All it takes is some bold steps.   This is not a matter of state versus center subject, this is a matter of country's unity, its progress.
Even simple thoughtful ideas can have enormous impact but what it requires is the will.   We cannot be cowardly in dealing with extremism and hope to build a strong nation.  Lack of will today could potentially be another brutally partitioned India in just one generation.
1) First and foremost,  let us address population growth, particularly Muslim population growth,  because every part of India where Muslims grow, there are enough number of them deny the rights of the non-Muslims, whether it is Kashmir state,  West Bengal districts or a Tamilnadu villages.   This is what Cameron calls the 'poisonous Islamic ideology'.  It is not just implementing Uniform Civil Code.   It requires drastic action such as disenfranchisement or cancelling ration cards for having many children, banning any teaching whether it is in print media (Urdu media) or worship places to have more children.  People working on the ground says this is one single reason that motivates attacks and looting of non-Muslim population.
2) Implement strict national security laws against radicalization in the country such as worship places by closely monitoring them.   There are different models like American Patriots Act that we can study.
3) Pool the money from Arabian countries and use it for welfare of minority women encouraging them to stop being baby machines.  Require licensing of worship places so that worship places are not constructed where there are no congregations, but built with intent of conversion.
4) Clarify Article 30 and 30.1 of constitution to stop its gross misuse of minority education institutions so that it requires majority of minority members.   Better scrap biased Articles 30 and 30.1 so that country integrate faster.
5) Create a no-nonsense security force ready to handle communal situations that go beyond State and Center jurisdictions.
6) Empower Muslim women who want to be progressive and not forced or brainwashed whether as baby machines or as wearing the demeaning burkha or be one of the many wives.
7) Stop Madrassa education or continue to convert into academic education bereft of 'poisonous Islamic ideology'.
8) No 'poisonous Islamic ideology' has ever helped Muslims as well.  It drove them into abyss while carrying everyone along with them and destroying the nations.  Pakistan, Bangla Desh and Afghanistan are just few examples on our border.  We need to figure out ways to drive Muslims away from Clergy and their stranglehold on them by encouraging the genuine progressive ones (not the pseudo ones like some movie khans).
Is the country ready?  Let us start by recognizing the utmost danger if we continue to ignore West Bengal.  
============================================================================================
http://timesofindia.indiatimes.com/world/uk/UKs-law-to-combat-poisonous-Islamist-ideology/articleshow/47272082.cms?intenttarget=no

UK's law to combat 'poisonous Islamist ideology'
Kounteya Sinha,TNN | May 13, 2015, 10.23 PM IST
95
READ MORE Prime Minister David Cameron|National Security Council|"Poisonous Islamist Ideology"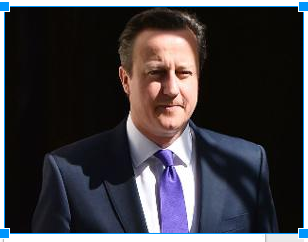 British Prime Minister David Cameron. (AFP photo)
LONDON: In what is his first major policy announcement since winning last week's general election, Prime Minister David Cameron on Wednesday announced new laws to combat a "poisonous Islamist ideology".
The PM announced plans for a new Counter-Extremism Bill at the first meeting of the new National Security Council (NSC) in Downing Street.
The new legislation will include introducing banning orders for extremist organizations who seek to undermine democracy or use hate speech in public places, new extremism disruption orders to restrict people who seek to radicalise young people and powers to close premises where extremists seek to influence others.
READ ALSO: Cameron sweeps to unexpected triumph in British election
It also includes strengthening the powers of the Charity Commission to root out charities who misappropriate funds towards extremism and terrorism, further immigration restrictions on extremists and a strengthened role for Ofcom to take action against channels which broadcast extremist content.
Cameron said, "For too long, we have been a passively tolerant society, saying to our citizens: as long as you obey the law, we will leave you alone. It's often meant we have stood neutral between different values. And that's helped foster a narrative of extremism and grievance. This government will conclusively turn the page on this failed approach."
READ ALSO: David Cameron phir ek baar – But he could just be the last prime minister of the United Kingdom
"It means confronting head-on the poisonous Islamist extremist ideology. Whether they are violent in their means or not, we must make it impossible for the extremists to succeed."
Home secretary Theresa May said the twisted narrative of extremism cannot be ignored or wished away.
"This government will challenge those who seek to spread hatred and intolerance by forming a new partnership of every single person and organization in this country who wants to defeat the extremists," she added.
Stay updated on the go with Times of India News App. Click here to download it for your device.
Austria passes law on Islam, banning foreign funding and requiring imams to speak German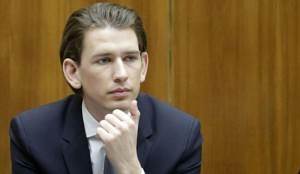 February 25, 2015 3:34 pm By Robert Spencer 30 Comments
"We want a future in which increasing numbers of imams have grown up in Austria speaking German, and can in that way serve as positive examples for young Muslims." Are they unable to recruit for jihad in German? This measure is largely cosmetic, but at least it is something, rather than nothing at all, which is what most Western countries are doing.
"Austria passes law on Islam, banning foreign funding," by Philippe Schwab, Agence France Presse, February 25, 2015 (thanks to Lookmann):
Vienna: Austria's parliament adopted legislation Wednesday amending laws on Muslim organisations to ban foreign sources of financing and require imams to be able to speak German.
The new law aims to promote what conservative Integration Minister Sebastian Kurz calls an "Islam of European character" by muting the influence of foreign Muslim nations and organisations, and offering Austrian Muslims a mix of increased rights and obligations in practising their faith in the central European country.
Austria's previous "law on Islam" dates from 1912, after the annexation of Bosnia-Herzegovina by the Austro-Hungarian empire.
The two-year-old bill passed by parliament Wednesday predates the recent jihadist violence in France and Denmark, but is designed to "clearly combat" the growing influence of radical Islam, Kurz said….
Passage of the law comes amid estimates indicating around 200 people from Austria — including women and minors — have gone to Syria and Iraq to join jihadist militias like Islamic Front.A poll published by the OGM institute Tuesday found 58 percent of Austrians feeling radicalisation of the nation's Muslims was underway.
To combat the rising risk of radical indoctrination of foreign origin, the legislation bans Islamic cultural organisations and imams in Austria from receiving funding from abroad.
It also requires the nearly 450 Muslim organisations in the country to demonstrate a "positive approach towards society and the state" in order to continue receiving official licensing.
Imams will be obliged to be able to speak German under the law — a bid to make their comments more accessible and transparent, while also facilitating the fuller integration of Islam into wider Austrian society.
"We want a future in which increasing numbers of imams have grown up in Austria speaking German, and can in that way serve as positive examples for young Muslims," Kurz explained ahead of the vote.
The legislation also accords Muslims the right to consult Islamic clerics on the staffs of hospitals, retirement homes, prisons and in the armed forces.
Muslims in Austria will also have the right to halal meals in those institutions as well as in public schools, and will be allowed to skip work on Islamic holidays.
The adopted text scaled back farther-reaching measures contained in an earlier version, including the imposition of an "official" Koran in German that had sparked considerable controversy.
Yet the legislation has still generated opposition.
Before its adoption Turkey's leading Muslim cleric, Mehmet Gormez, decried the bill as "a 100-year regression," arguing no complaints have ever been lodged about the fact that Turkey funds many imams in Austria.
The country's main Islamic group, the Islamic Religious Authority of Austria, approved the bill despite other organisations denouncing its restrictions as "discrimination" that other religions aren't saddled with….
———- Forwarded message ———-
From: <KatariaN@aol.com>
Date: Wed, May 13, 2015 at 8:10 PM
Subject: "POISONOUS ISLAMIC IDEOLOGY"
To: Katarian@aol.com
DAVID CAMERON, BRITISH PRIME MINISTER  PLANS  TO COMBAT "POISONOUS  ISLAMIC  IDEOLOGY"
Threat of radical Islam is spreading very fast  all over the world.  Thousands of  innocent men, women and children all over the world  have been mercilessly murdered by Jihadists in the name of Islam.   
ISIS is recruiting thousands of young Muslim boys  from Asia, Europe and America to kill the  infidels (Hindus,  Christians, Sikhs, Jains, Buddhists, Jews and other non-believers) and establish a worldwide Caliphate  (Islamic Rule). 
According to http://thereligionofpeace.com/,  since 9/11 Radical Islamists have killed 25,851 innocent human being. 
It seems that British government has finally realized the growing threat to their  survival  from the supremacist and violent  ideology of Islam.
Here is the major policy announcement by P.M. David Cameron: 
http://timesofindia.indiatimes.com/world/uk/UKs-law-to-combat-poisonous-Islamist-ideology/articleshow/47272082.cms?intenttarget=no
We hope that soon America, India, Russia, France, China and  other civilized nations  will recognize that Islam is not a religion but a political ideology. According to that ideology it is incumbent on the local converts  to spread Islam by force, fraud and allurement.  We should also note that Islam, essentially, is the harbinger of Arabian Imperialism. 
Narain Kataria
Blog:  Narainkataria.Blogspot.com