http://www.rediff.com/business/report/special-mrv-why-chinese-pla-must-be-laughing-on-vodafone-judgment/20120222.htm
Why Chinese PLA must be laughing on Vodafone judgement
Last updated on: February 22, 2012 17:00 IST
Vodafone judgement has sought of set a precedent. It clearly is talking point across the globe, and it could reflect some key points across nations like China that was caught in a similar situation, says M R Venkatesh
"S
miling tiger – may look friendly but is very dangerous." That is how an US Senate Committee Chairman, Senator Fred Thompson said about China Resource Enterprise (CRE). In its investigation into China's attempts to influence the 1996 US presidential campaign, the Committee identified CRE as a conduit for "espionage – economic, political and military – for China." Incidentally CRE is owned by the Chinese army, the PLA.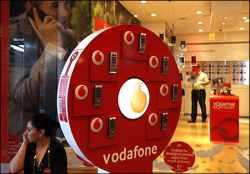 Another company — COSCO owned by PLA was criticised by the same report for shipping Chinese missiles, missile components, jet fighters and other weapons technologies to nations such as Libya, Iraq, Iran and Pakistan.
The report has also identified, Wang Jun, an arms dealers who is the head of China's Polytechnologies Company, the international outlet for Chinese weapons sales. Jun incidentally was also in the Board of CITIC — the China International Trust and Investment Corporation, the chief investment arm of the Chinese central government.
Jun's fellow CITIC Board member is Li Ka Shing, chairman of Hutchison Whampoa Ltd — yes the very same company that sold its telecom business interests in India [ Images ] to Vodafone.
It may be recalled that the Order of the Hon'ble Supreme Court in January 2012 ruled that there was no liability to capital gains tax on the USD 12 Billion deal in India. While that may bring laughter to Li Ka Shing and by extension to Hutchinson Whampoa Limited, why should the PLA be laughing?
Raising the Iron Curtain
But first- who is Li Ka Shing, the owner of Hutchinson Whampoa? The company's website points out that he is the Chairman of Hutchison Whampoa Limited having business operations in 53 countries around the world and employs about 260,000 staff.
In Hong Kong alone, the group includes eight listed companies with a combined market capitalisation of approximately HKD747 billion (31 December 2011). Hutchison incidentally is a Fortune 500 company.
Further, it elaborates that Li's story was a typical rag to riches story. Presently his business interests encompass diverse areas as property development, hotels, telecommunications and e-commerce, finance and investments, retail, ports and related services, energy, infrastructure projects and materials, media and biotechnology.
Well that sounds absolutely incredible but in order. So what is disturbing about Li? That requires some elaboration.
"Li is reputed to have a close business relationship with key figures in Beijing [ Images ]," stated an August 1999 cable from the American Embassy in Hong Kong.
It adds "Li is a leading member of Hong Kong's ethnic Chinese business elite, a tycoon who is no democrat. This fact is reflected in his recent claim that he canceled a HK$10 billion (USD1.3 billion) project because of the unfavorable business climate created by Hong Kong's politicised (more democratic) business climate."
It may be interesting to note that an article in Newsmax.com by Charles R Smith in 2002 profiles the Hong Kong based billionaire.
According to Smith declassified documents from the US Commerce Department, defines Li Ka-Shing "as a very special man in Beijing, Washington and Hong Kong."
Smith states that there is "overwhelming evidence to support the assertions that Li Ka-Shing is part of the communist Chinese government.
According to documents obtained using the Freedom of Information Act "Li's relationship with senior PRC officials is very strong."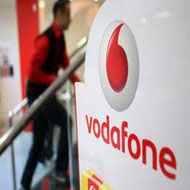 Li, according to the article is also is directly in business with the Chinese military through its vast empire of front companies such as weapons maker Poly Technologies Inc.  This was documented in a 1997 Rand Corporation Report on the Chinese military industry.
According to this report, "Hutchison Whampoa of Hong Kong, controlled by Hong Kong billionaire Li Ka-Shing, is also negotiating for PLA wireless system contracts, which would build upon his equity interest in Poly-owned Yangpu Land Development company, which is building infrastructure on China's Hainan Island."
The Rand report noted that CITIC had acted as a front for Poly Technologies Inc., the arms manufacturer owned directly by the Chinese army. "CITIC does enter into business partnerships with and provide logistical assistance to PLA and defense-industrial companies like Poly," noted the report.
"Throughout the 1980s, Poly sold hundreds of millions of dollars of largely surplus arms around the world, exporting to customers in Thailand, Burma, Iran, Pakistan, and the United States," writes Smith.
Li Ka-Shing is also alleged in this article to be part owner of a firm involved in the illegal transfer of missile technology to the Chinese army.
The Commerce documents show that Li owns one-third of Asia Satellite Telecommunications Holdings, or AsiaSat. According to Aviation Week and Space Technology, AsiaSat is also partly owned by the Chinese army.
AsiaSat satellites regularly carry "military communications" traffic for PLA units and Chinese military-owned companies.
The power of Li in manipulating international deals is legendary and well documented. In 1996 when the Panama wanted to auction the rights to manage the canal to Hutch, the Chinese Government is reported to have loaned USD 400 million to Hutchinson.
Why? It may be noted that there is strategic intent for the Chinese in controlling Panama Canal. Consequently, there are three major national security concerns for the Americans arising out of this arrangement.
These include; possible covert Chinese spying activities, strategic denial in the case of a serious conflict between China and the US, and strengthened Chinese political power that could threaten US national interests.
Well did the Americans not protest this development? William J Hughes, the then US ambassador to Panama, and Senator Trent Lott objected to the 'unorthodox' bidding process and called for an investigation, but in vain. Did I not tell you that Li was a special man across continents?
Similarly, the US Congressional Record, V. 145, Pt. 20, November 4, 1999 to November 16, 1999 notes that Li was one of the most trusted allies of Communist Chinese, well before they took over Hong Kong.
Similarly, his relationship with the Chinese rulers since Deng Xioaping till date with the present one is also well known. That explains why he is on the Board of CITIC in first place!
Lax Legislature, Incompetent Executive, Liberal Judiciary
Interestingly, Hutch was one of the first investors into India into the telecom business in India in 1992 when the said group invested in an Indian joint venture vehicle by the name Hutchison Max Telecom Limited (HMTL).
The reason for the same is obvious — Telecom is not yet another business — but it is a strategic business, especially for forces not inimically disposed towards India.
That takes us to the most important question – do we have a mechanism to regulate FDI into India? While we have opened FDI through the automatic route subject to "sectoral caps" we do not have any mechanism to monitor the quality of FDI into India.
For those who do not fall into the automatic route or seek to have investments above the sectoral cap we have "The Foreign Investment Promotion Board (FIPB)" which offers a single window clearance for proposals on FDI.
Being a promotional Board, the FIPB, by its very design does not seek to regulate FDI. Consequently, it is an ineffective body, nothing more. Needless to emphasise nothing meaningful emerges out of it.
Has the time come for a Foreign Investment Regulation Board (FIRB) to regulate the quality of FDI into India?
Well as the Hutch-Vodafone experiences demonstrate, the issue is not merely one of taxation arising out of Hutch's exit from India. But it is a question of how we allowed Hutch to enter India in the first place, especially given the links between the Hutchinson Group and the Chinese PLA. Will someone answer?
Remember that all I have stated about Li and Whampoa are available in the public domain and extracted within a few hours of surfing the Internet. So questions arise – did the government not know about it? Disturbing if they were oblivious to all this. Equally disturbing if knew but chose not to act.
Similarly questions arise their how financial assistance were provided (all legally and in broad daylight) by Hutch to some of its financial partners which apparently falls within the broad FDI norms while violating them in spirit.
No wonder when Hutch exited India, earned humungous profits and ended up without any liability to Indian tax, the Chinese PLA must have been laughing to death. And why not – after all we have lax legislations, lethargic executive and a liberal judiciary. With such a potent combination do we need enemies?
Well by implication through the FDI route the Chinese Army entered India as Hutchinson. They came right into our bedrooms. We did not notice it. On the contrary we celebrated.
We repeatedly pointed out all this as success of our liberalised policies and globalised economy. They operated without any let or fear. We gave them tax breaks for their operational profit under our Income-Tax Act.
We hailed such investment-infrastructure friendly tax-regime. As they existed the Supreme Court tells us that under the extant law taxing such capital gains would be tantamount to handing a capital punishment to capital investments!
Under these circumstances, that by definition makes India a banana republic. Isn't it?
The author is a Chennai-based Chartered Accountant.
M R Venkatesh